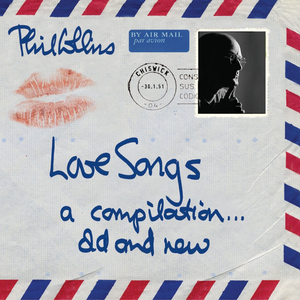 Album: Love Songs: A Compilation... Old and New
Artist: Phil Collins
Release Date:
Album Tracks:
Love Songs: A Compilation... Old and New is a compilation album by English musician Phil Collins. The album was released by Atlantic Recording Corporation and Rhino Entertainment on 28 September 2004. The album was released only a few months after the box set The Platinum Collection, which appeared earlier in the year (see 2004 in music). The album was compiled of recordings released on previous albums as well as several previously unreleased songs, including a rehearsal take and live recordings. Background, compilation, and songs: The concept of Love Songs had existed since 2000. In that year, Collins and producer Rob Cavallo recorded the songs "Can't Stop Loving You," "Tears of a Clown," and "Least You Can Do" for inclusion in the compilation. However, the album did not see release and the songs were remixed and included on the 2002 studio album, Testify. The songs on Love Songs were compiled by Geoff Callingham with the track listing being approved by Phil Collins. Several of the recordings—"I've Forgotten Everything," "This Must Be Love," and "It's in Your Eyes"—on the album were sped-up by several beats per minute, while none of the songs were remixed from their original albums. User-contributed text is available under the Creative Commons By-SA License; additional terms may apply.